A piano solo theme, called Solsticio.

The next one is a lullaby for high sax, oboe and electric piano.
This theme is writed for solo guitar. It titles Dreams.
The next is composed for piano and flute. It's called Impressions.
Now two thems well different. The first, FAH, it's a metal quartet from my micropieces of one minute in duration.
The second, Solilak, it's a theme composed several years ago combining orchestra instruments and other from contemporary music like electronic percussions.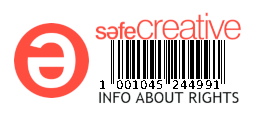 Now this theme, Adagio, is composed for solo electric piano. 
The next is for solo guitar: Song with no name.
This composition is a guitar quartet call it Serenata.
The next one it calls The House of Sun. A piano solo composition that is one of my micropieces. These are compositions of one minute.
The next is a New Age theme composed around ten years ago. It titles The Dream of the Siren.
Now this is another micropiece for brass quintet call it Metálica.
This theme was composed for classic guitar solo for the son of my friend Paco Santana. The title: Little Santana.
Another classic guitar solo composition, but played with electric guitar in this case. It's dedicated to my friend José Luis Rodríguez Díaz and published in Ediciones Guitarra.Artelinkado
Title: Reflexions over six strings.

You can download it here (right mouse botton-save as). And here you can download the score.
In the web Ediciones Guitarra.Artelinkado, you'll find guitar music of another composers and transcriptions.
Clicking in play botton you can listen all the themes without interruption or choosing another track just like in a cd player.